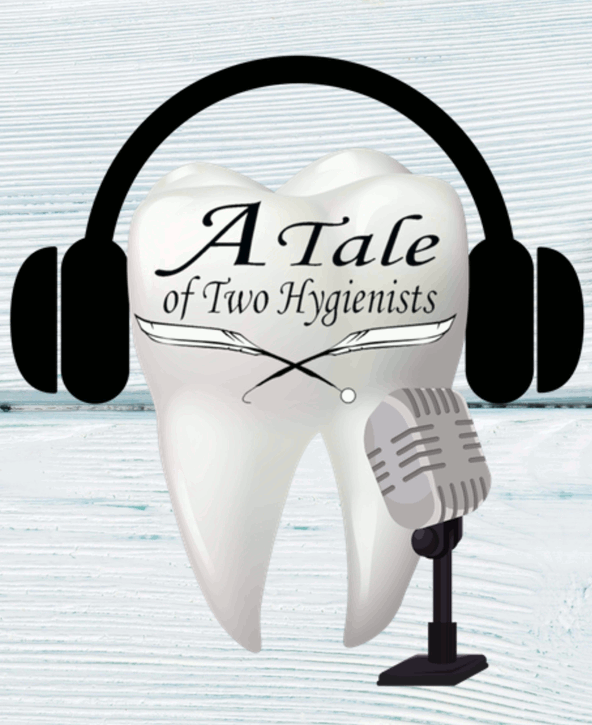 As the inventor of the EarAid Intelligent Earpiece, hearing protection for practicing dental professionals, Dr. Sam Shamardi knows a few things about the dangers of hearing loss in dental practice.
As dental professionals we are literally in the eye of the storm.
Dr. Shamardi joins Andrew Johnston, RDH, BSBM, one of the two hygienists who hosts A Tale of Two Hygienists, with guest host, Dr. Joy Void-Holmes, to explore the dangers of noise-induced hearing loss among dental professionals.
Dubbed 'dentistry's deafening silence', noise induced hearing loss is something that people do not even realize is happening to them, and yet can have a catastrophic impact upon their lives.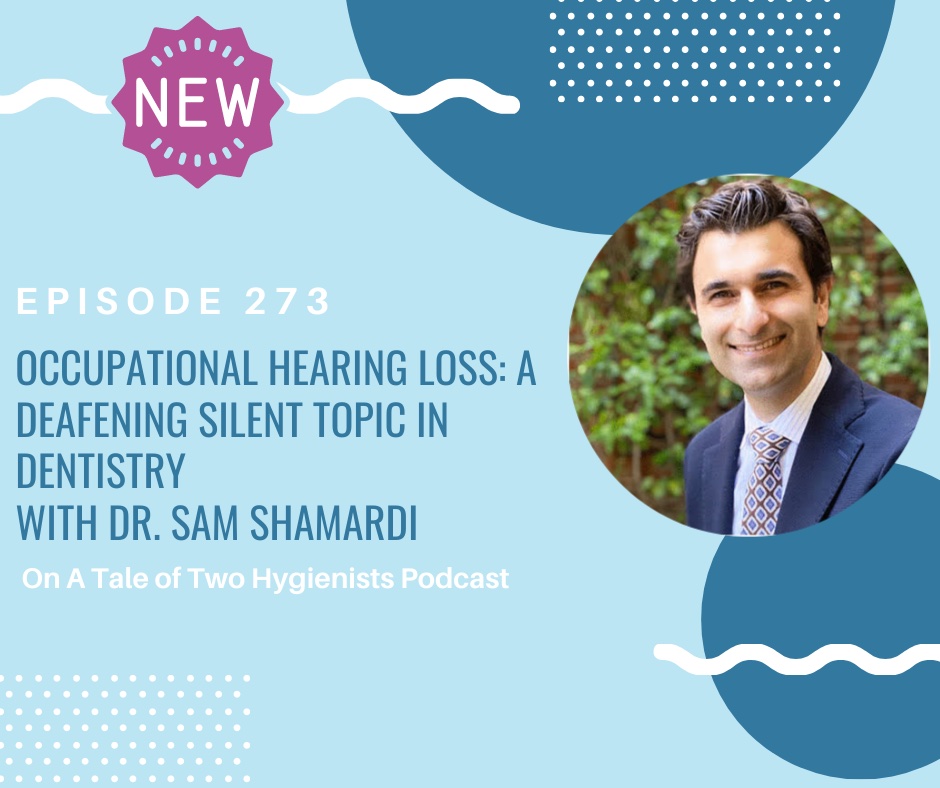 Episode summary
Dr. Shamardi's life story
The lack of attention to noise induced hearing loss in dentistry
How to know when you are losing your hearing
What's contributing to hearing loss in dentistry
Why it has not been addressed
The ADA's response to it
Addressing hearing and hearing loss in schools
Testing dental instrument sound levels
PPE for hearing
Systemic health effects
What frequency levels and decibels to look for in equipment
The difference between passive and active hearing protection
How Dr. Shamardi's device compares with other products
Dr. Shamardi's The Financial Survival Guide for Dentists
CE Credits
Depending on your state, this episode may count for CE credits. Go to Ep. 273: Occupational Hearing Loss: A Deafening Silent Topic In Dentistry With Dr. Sam Shamardi on CEzoom.com to get your free CE credits.
Learn more about A Tale of Two Hygienists
Start at A Tale of Two Hygienists homepage, or check out AToTH on Facebook, Instagram, and LinkedIn.
If you have any questions or comments about Dr. Shamardi's latest article, please contact us using the form below.